f
Path of Transcendence - Inspiring Epic Music [FREE DOWNLOAD]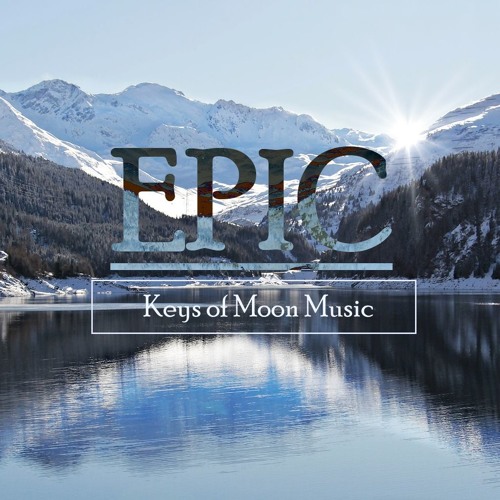 Statistics
Year/Week:
2019/24

starfrosch plays
2

starfrosch downloads
0
It's another inspiring and emotional epic music track.

This music track is completely free however, if you are willing to support me, please donate to my
PAYPAL ADDRESS:
► https://www.paypal.me/KeysOfMoon
or
support my PATREON PAGE:
► https://www.patreon.com/user?u=10500501
Your support really helps me to move forward and keep making music for you!
Thank you and have a nice listening!!

♫ Download mp3: https://drive.google.com/open?id=1duP56jPNxPDl5oz04XSjuc9Tl3D3pAuh
✿Original picture: https://bit.ly/2MmDP8x

Hello everyone!
My name is Serjo. I'm a pianist and composer.
I'm making music in different styles.
My dream is to share it with the world.
All of my music tracks are totally free!
And yes, you can use it for any your project.

If you have any questions to me please feel free to write me at email: serjo.de.lua.music@gmail.com

This track is licensed under a 'Creative Commons Attribution 4.0 International License'. You can find the link to that license here:

https://creativecommons.org/licenses/by/4.0/

You can use this music for absolutely anything, including commercial/monetized projects. No need to get permission. There are few

rules:

- Credit me. In most cases this means posting a link to my channel or the video of the track you used. It helps me keep the music

free.

- Please Subscribe to me! :)

My youtube channel: https://www.youtube.com/channel/UCWtFgusZT03fNCqtPBrhh9g?
License Information
Attribution: You must give appropriate credit, provide a link to the license, and indicate if changes were made.
starfrosch is donation based. Please
donate
and copy the credits to your work. Thank you very much.
This Royalty Free mp3 download is free like free in freedom.
Say thanks
Crediting is always required, appreciated and allows artists to gain exposure.
Recommended Royalty Free MP3 Download