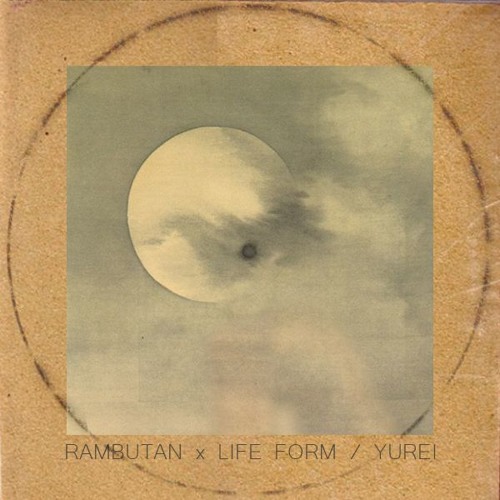 Statistics
Year/Week:
2019/20

starfrosch plays
0

starfrosch downloads
0
goldonthemixer.bandcamp.com/album/yurei

Rambutan & Life Form offer this guidance to help you discover the spirit realm.
Cotton clouds dab ineffectively at the crimson bleeding sky. Dead outside.
Sake bottles refill themselves. Thick fog hangs low. Even locals need directions.
This lost village is home to an ancient apparition & unrequited love.
A gossamer thin veil between worlds. Chains momentarily cast off. This is Yurei.

Released May 9, 2019

Lyrics and vocals performed by Amos (Rambutan.)
Music produced by Dominic Lightfoot (Life Form.)
Vocals recorded &
mixed by Tommy Nutter.
Additional samples by Life Form.
Mastered by Tommy Nutter.
Business Advice by Intricate Diligence.
Knowledge & Sex Appeal Advice by Relentless Exquisite.
License Information
Attribution: You must give appropriate credit, provide a link to the license, and indicate if changes were made.
starfrosch is donation based. Please
donate
and copy the credits to your work. Thank you very much.
This Royalty Free mp3 download is free like free in freedom.
Say thanks
Crediting is always required, appreciated and allows artists to gain exposure.
Recommended Royalty Free MP3 Download