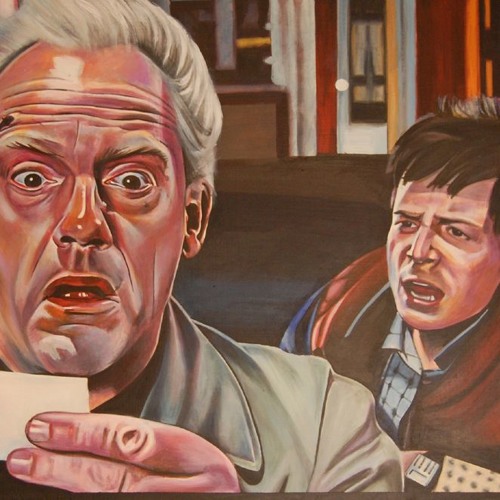 Statistics
Year/Week:
2018/41

starfrosch plays
37

starfrosch downloads
8
A song about time travel...

Here are the lyrics:

Resting my bones
at the end of the day
what else could i wait for?
And as i'm slowly
falling asleep
there's a knock on my door

Who could be thinking of me
it's late at night
ain't got the power to get up
Maybe some girl from the past
who's killing time
recovering from a break up

No i don't want to live
this kind of thing
thought and looked through the peephole
But who was ringing my bell
just made me think that
i was facing a mirror

I was really shocked
to see myself
thirty years or more older
White hair on his head
a wrinkled face
and a look so much colder

"Don't worry my friend"
he said "i'm here
just one thing to tell you"
He placed a handwritten
note inside my palm
and dissappeared from my view

I unfolded the paper
to read what it says
and i suddenly felt blue
It may sound like a joke
but the message was
"Man i still got no clue"

Well i opened my eyes
and started to laugh
was it real or just a dream?
Was he making fun of me
that dirty old man
or did he try to set me free?
License Information
Attribution: You must give appropriate credit, provide a link to the license, and indicate if changes were made.
starfrosch is donation based. Please
donate
and copy the credits to your work. Thank you very much.
This Royalty Free mp3 download is free like free in freedom.
Say thanks
Crediting is always required, appreciated and allows artists to gain exposure.
Recommended Royalty Free MP3 Download