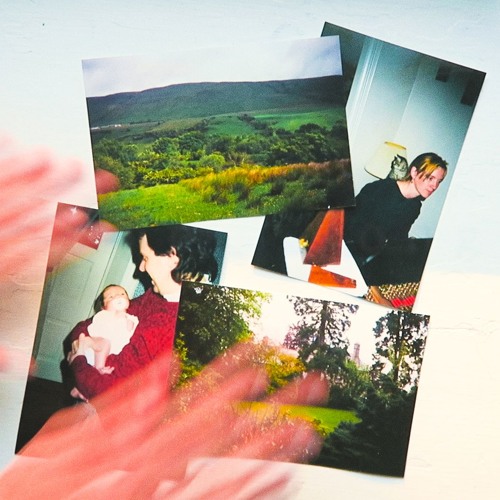 Statistics
Year/Week:
2018/35

starfrosch plays
5

starfrosch downloads
1
video: https://www.youtube.com/watch?v=CWE185qqS4Y

Snuggle up everyone, we're gonna get personal.

I spent my entire childhood in one place, a stone house on Thornhill Street. This house has very sunny window sills (pictured above) and lots of dandelions.

I moved to Winnipeg a couple years ago for university, but now my parents and some of my siblings are moving away as well. This means that the dandelion/Thornhill chapter in our lives is ending. I think this is a very good and exciting thing, but I'm a nostalgic person so I made this.

My siblings and I all grew up with the sound of a grand piano in the other room. Chopin or Bach usually, maybe Simon and Garfunkel transcriptions if me mum was feeling spiffy. (In later years these were supplemented by LOUD and bastardized Hans Zimmer themes, courtesy of yours truly.)

So, in writing a small piece about home, no sounds but the piano felt honest. Obviously, I also manipulated it electronically. I was hoping to show the refracted and hazy nature of memory.

It's a simple piece but I tried to put a tiny bit of home into it, and I hope a few of you can feel that too.

-Ross

instagram: https://instagram.com/rossbugden/ (rossbugden)

twitter: https://twitter.com/RossBugden (@rossbugden)

This track is licensed under a 'Creative Commons Attribution 4.0 International License'. You can find the link to that license here: https://creativecommons.org/licenses/...

Basically, you can use it for literally any purposes (including commercial ones) as long as:

1) You credit me. This usually means posting a link to my channel if you're uploading something online, but anything works.

2) You don't submit a slightly altered version of my track to a record label (like Vydia, CD Baby, Tunecore, Believe Music, etc.) to have it copyrighted. This is rare, but results in false claims, which suck.

Download WAV (huge file, great quality): https://drive.google.com/open?id=1jOb1SCxJn1dNVzzRZzO5ccXRJ2iOWmWi

Download MP3 (small file, good quality): https://drive.google.com/open?id=1gsVxwyxsHSiRtMvyBu9PyoJ8LN6pLwtE

FAQ

Q: Can I use this for my project? Should I credit you? How?
A: Yup and yeah. See the above information.

Q: Can I donate?
A: Yes, my PayPal e-mail is rfgb@hotmail.ca (this is hugely appreciated).

Q: Will you score my project?
A: I am always looking for new scoring opportunities, but as I only have the time to do a few per year, they have to be large scale projects that will push my career forward as a composer. Things like YouTube gaming montages or vlogs are things I am almost never able to do, sorry.

Q: What programs do you use?
A: This track was made almost entirely with the sounds of an upright piano recorded using my Zoom h5. The only software used was Ableton Live, my DAW.
License Information
Attribution: You must give appropriate credit, provide a link to the license, and indicate if changes were made.
starfrosch is donation based. Please
donate
and copy the credits to your work. Thank you very much.
This Royalty Free mp3 download is free like free in freedom.
Say thanks
Crediting is always required, appreciated and allows artists to gain exposure.
Recommended Royalty Free MP3 Download