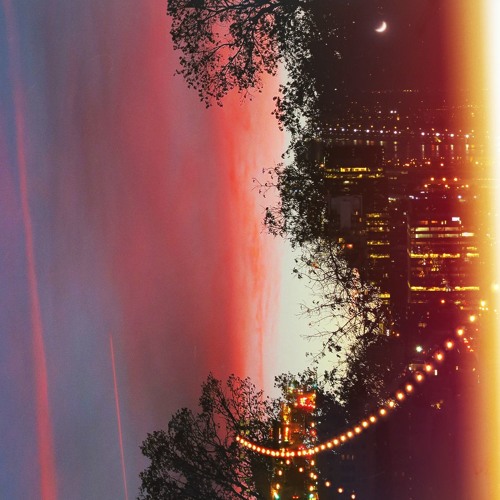 Statistics
Year/Week:
2018/30

starfrosch plays
71

starfrosch downloads
30
soundcloud: https://soundcloud.com/rossbugden

instagram: https://instagram.com/rossbugden/ (rossbugden)

twitter: https://twitter.com/RossBugden (@rossbugden)

This piece is the partner to my last track, 'Dusk'. It starts in a similar place but goes somewhere quite different.

Dawn has so much energy. The air tastes new and the hush of night blooms through a gentle buzz into the messy bustle of day. A delicate moment where emotional peace and ecstatic ambition coexist. Love it.

The visual is a composite of photos I took of Winnipeg and Montreal. Shot on a Canon G7 X, edited in Photoshop.

This track is licensed under a 'Creative Commons Attribution 4.0 International License'. You can find the link to that license here: https://creativecommons.org/licenses/by/4.0/

Basically, you can use it for literally any purposes (including commercial ones) as long as:

1) You credit me. This usually means posting a link to my channel if you're uploading something online, but anything works.

2) You don't submit a slightly altered version of my track to a record label (like Vydia, CD Baby, Tunecore etc.) to have it copyrighted. This is rare, but results in false claims, which suck.

Download WAV (huge file, great quality): https://drive.google.com/open?id=1GGvY0tznWc_72N2mkDIVWJ7ryZ3IPlM5

Download MP3 (small file, good quality): https://drive.google.com/open?id=13LqFC2tw7Q_Vg0Uk1WV5pX1YQhEX7X6l

FAQ

Q: Can I use this for my project? Should I credit you? How?
A: Yup and yeah. See the above information.

Q: Can I donate?
A: Yes, my PayPal e-mail is rfgb@hotmail.ca (this is hugely appreciated).

Q: Will you score my project?
A: I am always looking for new scoring opportunities, but as I only have the time to do a few per year, they have to be large scale projects that will push my career forward as a composer. Things like YouTube gaming montages or vlogs are things I am almost never able to do, sorry.

Q: What programs do you use?
A: This track is mostly sounds recorded with a Zoom h5 manipulated in Ableton Live 10. There's a tiny bit of NI Massive as well.
License Information
Attribution: You must give appropriate credit, provide a link to the license, and indicate if changes were made.
starfrosch is donation based. Please
donate
and copy the credits to your work. Thank you very much.
This Royalty Free mp3 download is free like free in freedom.
Say thanks
Crediting is always required, appreciated and allows artists to gain exposure.
Recommended Royalty Free MP3 Download