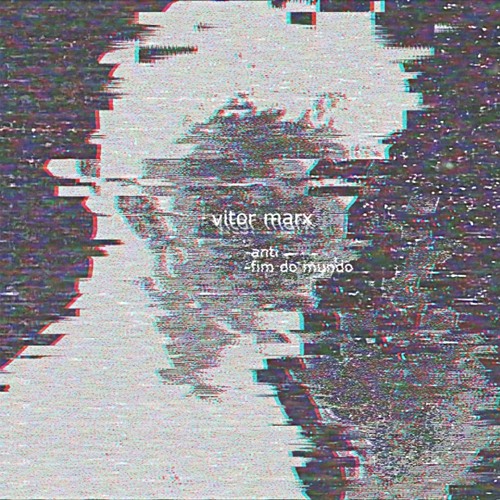 Statistics
Year/Week:
2018/19

starfrosch plays
209

starfrosch downloads
60
Canção composta, tocada, gravada, produzida, mixada e masterizada por Vitor Marx. Arte de capa por Allan Euzébio.
Música faz parte do single "Anti/Fim do Mundo".
Página no facebook http://bit.do/vitormarxfb
Instagram http://instagram.com/vitor.marx

---------
Letra:

Reza pra mim.
Quero ouvir
minha voz assim
plena e feliz.

Eles fazem,
eles sabem
me entristecer...
me entristecer.

Eu to mesmo aqui
ou eu to sonhando?
Não aguento mais dormir,
isso não tá funcionando.

Quero estar como eles tão:
normal, pleno e são.

Não vá embora.
O fim do mundo é bem aqui quando tu chora.
Me espera
porque eu tô com medo.

E desaba, a água, a mágoa,afaga ao se entregar;
no ombro de outros vai chorar.
Passarinho não sabe voar,
sabe cantar, sabe gritar.

E ele foge, esconde aonde pode
a tristeza da qual ele quer abdicar;
só mais uma vez de insensatez, que estupidez,
olha o que tu fez, olha o que tu fez.

Vem aqui meu bem
não importa o que tu fez,
o mundo dá um jeito de te deixar mal.
Não importa não, nada importa não.

Foda-se onde eles vão
e foda-se a depressão.

Será que é agora,
e que isso tudo
não vai ser jogado fora?
Não vá embora, porque eu tô tentando.

Ao entardecer eles vao tentar
me convencer a me fazer viver
será que ele vão entender que não é por querer,
e te dizer

que não quero morrer,
só quero saber o que fazer do meu viver
e ela não quero perder
quero manter o meu querer.
License Information
Attribution: You must give appropriate credit, provide a link to the license, and indicate if changes were made.
starfrosch is donation based. Please
donate
and copy the credits to your work. Thank you very much.
This Royalty Free mp3 download is free like free in freedom.
Say thanks
Crediting is always required, appreciated and allows artists to gain exposure.
Recommended Royalty Free MP3 Download