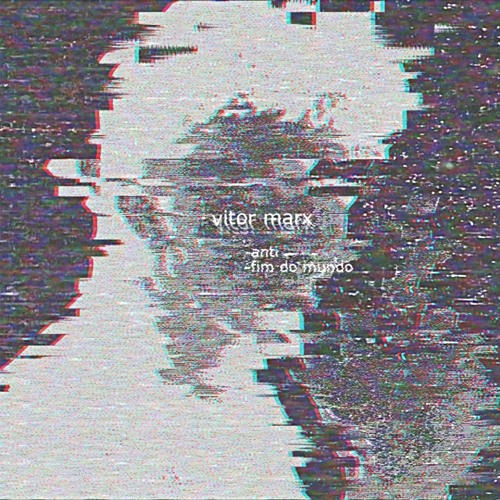 Statistics
Year/Week:
2018/18

starfrosch plays
133

starfrosch downloads
35
Canção composta, tocada, gravada, produzida, mixada e masterizada por Vitor Marx. Arte de capa por Allan Euzébio.
Música faz parte do single "Anti/Fim do Mundo".
Página no facebook http://bit.do/vitormarxfb
Instagram http://instagram.com/vitor.marx

------------
Letra:


Tento ficar de cara.
O que antes me encantava
vi que é pobre ao buscar a lucidez.

Balança tuas jóia rara.
Nariz, pó; cabeça, nada.
O problema é tu dizer que é o santo da vez.

Lembra que toda essa gente
diz que se importar com os indigentes.
Tenta, é ok de vez em quando
fazer de fato o que tá discursando aos brandos.

Tá bom, fugir é bom,
foda que sem droga essa porra não.
Eu sou um merda, também to junto, eu entendo,
mas papo furado eu não to vendendo.


-----
(refrão)

Nada pra dizer
vocês nem tentam,
nem tentam mais esconder.

Canto e escrevo mal
mas pelo menos eu falo
do meu viver.

Vai pro teu lugar
e faz do teu, não dos outros
só pra vender.

Se algo bom podem fazer,
boa sorte, vão nessa,
eu não porque já desisti.
-----

Certo, tu ama, me fala,
nem curte só porque tem bala.
Não vem dizer que não é só a moda da vez.

Nem tudo é ruim, na verdade,
tem mesmo que ocupar cidade
mas vamo tentar chamar além dos boy, talvez.

Revitalização de cu é rola,
mas fritar longe dos porco é tão de boa.

Mas faz a tua, não faz mal,
tanto faz afinal.
License Information
Attribution: You must give appropriate credit, provide a link to the license, and indicate if changes were made.
starfrosch is donation based. Please
donate
and copy the credits to your work. Thank you very much.
This Royalty Free mp3 download is free like free in freedom.
Say thanks
Crediting is always required, appreciated and allows artists to gain exposure.
Recommended Royalty Free MP3 Download