f
Fight for Your Reit (prod. Light-foot feat. Emily Coy)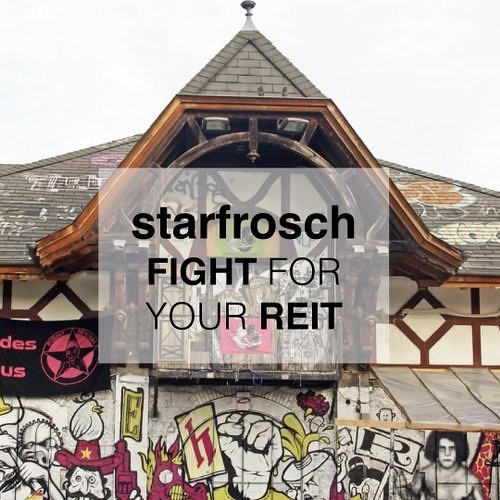 Statistics
Year/Week:
2017/40

starfrosch plays
6'708

starfrosch downloads
3180
Fight for your Reit(schule) or whatever you think it's worth fighting for.

▼ Follow starfrosch
YouTube: www.youtube.com/c/starfroschCH
Facebook: facebook.com/starfrosch
Twitter: twitter.com/starfrosch
Insta: instagram.com/starfroschofficial
SoundCloud: @starfrosch
Google+: plus.google.com/+starfroschCH
starfrosch radio: starfrosch.com/radio

Beat & Bass Credits
Title: Garden
Author: Light-foot
Source: Light-foot – Garden
License: creativecommons.org/licenses/by/3.0/
Royalty Free Music found @ starfrosch.com

Picture CC-BY-SA from DJ ANDY W DOT COM
www.flickr.com/photos/djandywdot…ist-af1NnL-PM5o22
License Information
Attribution: You must give appropriate credit, provide a link to the license, and indicate if changes were made.
Share alike: If you remix, transform, or build upon the material, you must distribute your contributions under the same license as the original.
starfrosch is donation based. Please
donate
and copy the credits to your work. Thank you very much.
This Royalty Free mp3 is no longer available for download
Say thanks
Crediting is always required, appreciated and allows artists to gain exposure.
Recommended Royalty Free MP3 Download