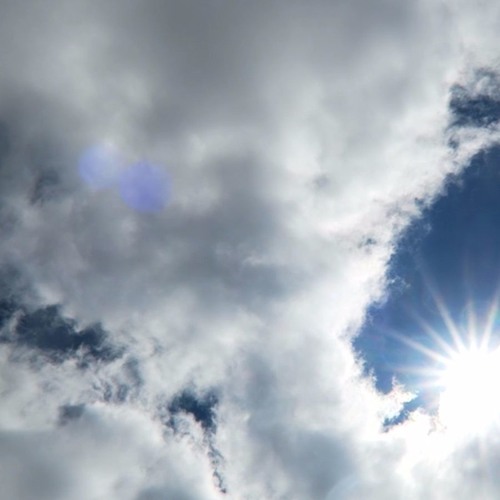 Statistics
Year/Week:
2017/24

starfrosch plays
7

starfrosch downloads
2
Katharina Fuchs - Violin
Magdalena Milovanovic - Viola
Ilya Osachuk - Double Bass
Kiara Nathaniel - Piano

This piece is (obviously) about skies, especially in the Canadian prairies, my home. I wanted to capture them on a literal level (the constant shifting and evolution) and on a symbolic level (the emotions they tend to evoke, which I would describe as a humbling and melancholic awe). I knew that electronics and samples simply wouldn't cut it for a piece like this, so I was lucky enough to work with a few of my fellow students from university (named above). They donated a huge amount of time to rehearsing my piece, and even performed it at a university recital in April. You guys are amazing.

Download WAV (huge file, great quality): https://drive.google.com/open?id=0BybDVHKKq-7YbFBOMlBpV2t3eWs

Download MP3 (small file, good quality): https://drive.google.com/open?id=0BybDVHKKq-7YQnRyQlc5aEhMSlE

This track is licensed under a 'Creative Commons Attribution 4.0 International License'. You can find the link to that license here: https://creativecommons.org/licenses/...

Basically, you can use this music for absolutely anything, including commercial/monetized projects. No need to get permission. There are only 3 rules:

1) Credit me! In most cases this means posting a link to my channel or the video of the track you used. This takes about 10 seconds to do, while the track you're using probably took me hours and hours (and hours). Doing this helps me keep the music free :)

2) You may NOT use my music in an audio track that you intend to put into the Content ID system. This will result in false claims given to people who use my music in their videos. These situations are illegal and have resulted in people being banned from networks etc. DON'T DO IT.

3) Subscribe to me! Okay, this one isn't really mandatory haha. But it takes a lot of work to make this music, and there is no better way to repay me than to join this community! I'm constantly putting out more free music (and it's constantly getting better).
License Information
Attribution: You must give appropriate credit, provide a link to the license, and indicate if changes were made.
starfrosch is donation based. Please
donate
and copy the credits to your work. Thank you very much.
This Royalty Free mp3 is no longer available for download
Say thanks
Crediting is always required, appreciated and allows artists to gain exposure.
Recommended Royalty Free MP3 Download