f
Sans Toi Without You Kien91 Music By Daniela Spadini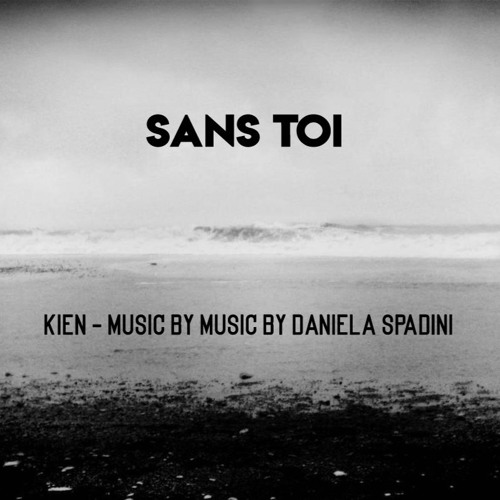 Statistics
Year/Week:
2017/22

starfrosch plays
124

starfrosch downloads
70
VIDÉO : https://www.youtube.com/watch?v=eNPTy7l8fz4&feature=youtu.be

My princess, my fair,
My all my you
The most beautiful thing that can happen to me
In all of that….

Without you what will become of me?
Who I am ? Or I'll ?
What is my name ?
Without you, I do not know

Without you, my tears will trace the way
What will the noise of my steps do,
In this corridor, so dark and dark
In this path, full of confusion

Without you, in my life by my side
My heart will no longer beat as before,
Nothing is the same,
He will no longer beat in unison
For you, infinitely

Without you, in this world, in my life
This lack, this evil
Plunges me into this madness
No more passion,
Without obsession I die,
Alone in my corner, without any cries

Without you I lose the field of my vision,
My vision is cloudy, I see nothing more
I can not follow

Without you how shall I do every morning?
Without you at breakfast,
Forever contradicting me

Without you, how every evening,
At dinner I could enjoy myself?
Will I be able to feed myself?

Without you,
To heal my thoughts, my wounds
All those who have made me suffer so much
Without you,
How my face, so damaged by time
Could it regenerate without your smile

Without you, I still see us hand in hand walking
On the sand of Santec, facing the sea that smiles us
Without you, I walk on the same white sandy beach
Alone facing the wind, eyes filled with tears,
Alone in my life

Without you, I see again,
And I will see your face forever
Impossible for me to lose memory
To lose myself without you in time,
In all that we have been able to live

Without you,
You were
The only thing left for me, my only happiness
My only pride, my only desire
All these carnal pleasures, my only cravings to live

Without you,
To relive, to see you again I only dream of that
Without you,
Hand in hand, counted, cash
Time, which now separates me from your life
Will I resist without you?
At the time that separates us,
In the past,
At this time, which seems to me so long now,
Worse than that, infinite. . .
License Information
Attribution: You must give appropriate credit, provide a link to the license, and indicate if changes were made.
starfrosch is donation based. Please
donate
and copy the credits to your work. Thank you very much.
This Royalty Free mp3 download is free like free in freedom.
Say thanks
Crediting is always required, appreciated and allows artists to gain exposure.
Recommended Royalty Free MP3 Download