f
BRXSHXCXSTLE - IMDYING (INSTRUMENTAL)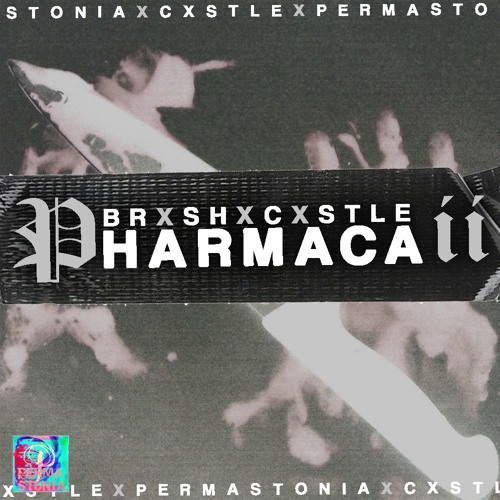 Statistics
Year/Week:
2017/20

starfrosch plays
58

starfrosch downloads
30
Charleston, South Carolina artist @BrashEasily and Bristol based UK producer FRXNK CXSTLE proudly present to you their 7 day collaboration in the form of PHARMACA II. 5 tracks written and produced over the course of a busy 9-5 week.

PHARMACA II is available to purchase and stream from most major online retailers and other websites:

iTunes: http://itunes.apple.com/gb/album/pharmaca-ii-ep/id1231699316
Spotify: http://open.spotify.com/album/3x1JQum2rJtu3y91Nxc3is
Google Play: http://play.google.com/store/music/album/BRXSHXCXSTLE_PHARMACA_II?id=Bvvjzy5fjbbja675x7jj22mewkq&hl=en_GB
Amazon: http://amzn.eu/i4RbKnG
Deezer: http://www.deezer.com/album/40861851
Bandcamp: http://brxshxcxstle.bandcamp.com/
Soundclick: http://www.soundclick.com/bands/page_music.cfm?bandID=1413278
Soundcloud: http://soundcloud.com/brasheasily/sets/pharmaca-ii-brxshxcxstle

LIKE | SHARE | TAG YOUR FRIENDS | FOLLOW
--------------------------------------------------------------
This is only the beginning for BRXSHXCXSTLE.
License Information
Attribution: You must give appropriate credit, provide a link to the license, and indicate if changes were made.
starfrosch is donation based. Please
donate
and copy the credits to your work. Thank you very much.
This Royalty Free mp3 download is free like free in freedom.
Say thanks
Crediting is always required, appreciated and allows artists to gain exposure.
Recommended Royalty Free MP3 Download