f
Ascension - UnPrepared Piano by Steve O'Keefe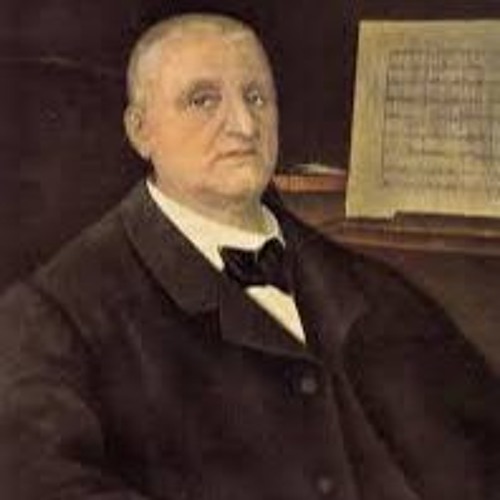 Statistics
Year/Week:
2017/18

starfrosch plays
0

starfrosch downloads
0
This is a long description. It's an interesting story. Click the more button if you want to know more about how this strange music was made.

I was listening to the WKCR morning classical show and I heard this music. It just kept swelling and swelling, lots and lots of strings piling up on each other and horns blaring and timpani rumbling. I'd never heard anything like it. The announcer said it was the 9th Symphony by Anton Bruckner, an Austrian composer active at the end of the 19th Century.

I told my wife, collage artist Deborah O'Keeffe, about the Bruckner and she said, "Oh, yes. Bruckner. I have a lot of his stuff." Sure enough, she had symphonies 3 through 9 on CD. She grabbed them as we headed out the door for a six day road trip. We listened to them all.

A few months earlier, I bought a Schiller Upright Grand piano from Goodwill Industries for $65. It had a rebuilt action but was badly out of tune. I put the Schiller into my concrete basement and set about repairing it to the best of my abilities. When it came time for tuning, I tried but quickly gave up. It's not a matter of brining one key up to pitch. The whole piano is horribly out of tune. It needs remedial tuning.

I always wanted to add a bass drum pedal to an upright piano so I can bang the cabinet with my left foot. I want a high-hat or sock cymbal under my right foot. I'm frustrated with how "nice" a piano sounds and I'm looking for new sounds that more accurately reflect the world. A few weeks before I got the piano, I had a dream I was playing a solo piano concert with a crowbar and chainsaw. That's the sound I'm after.

I messed around with the Schiller -- with a crowbar, with wire between the strings, with a tambourine attached to the practice pedal.... The best I came up with was to attach metalic cup hooks to the bass octave strings of the piano. It makes a ghostly rumble heard at the beginning of this track, like old Jacob Marley rattling his chains. The sound contains sustaining harmonics thanks to the metal, as well as the sound of the cuphook rattling. I like it very much!

So I come home from this long road trip, hands shaking from the wheel, mind rattled from the road, and I go down to the poured concrete cellar and hit that bad note. Next thing you know, I was rolling five bad notes in the bass, with the sustain pedal wide open so those weird harmonics won't ever die!

Then I started rolling the right hand, too, and before I knew it the piano was bouncing and the walls wer rumbling and the vibrations travelled on this big rock I live on in the Appalachian Mountains and all across the Shenandoah Valley -- from Winchester to Blacksburg -- began to rumble from the thunder of the Schiller playing Bruckner!

I didn't record.

But I learned a style of play -- Bruchner -- that I wanted to try again. And so I have.

Because the piano is so badly out of tune, if I leave my thunder chord in the left hand, it all falls apart. So I have to stay down there and play by modulating the volume and the pace and forget about the pitch. In the right hand, I'm trying to be brave and looking for anything that works.

My wife heard this and she said it sounds like I'm reaching for something I haven't grasped yet. That might be a polite way of saying it sounds like crap. But I'm okay with that. The world is crap right now and I want to make a sound that is authentic to the experience. And I think the sound of reaching is the very best sound of all -- don't you?

And so I give you Ascension, the first of the Bruckner recordings from the broken Schiller piano played by Steve O'Keefe. Enjoy?

Image of Anton Bruchner by Ferry Bératon [Public domain], via Wikimedia Commons.
License Information
Attribution: You must give appropriate credit, provide a link to the license, and indicate if changes were made.
starfrosch is donation based. Please
donate
and copy the credits to your work. Thank you very much.
This Royalty Free mp3 download is free like free in freedom.
Say thanks
Crediting is always required, appreciated and allows artists to gain exposure.
Recommended Royalty Free MP3 Download