f
Spero sia io il tuo domani - massimo messina (Nel solitario - 1993)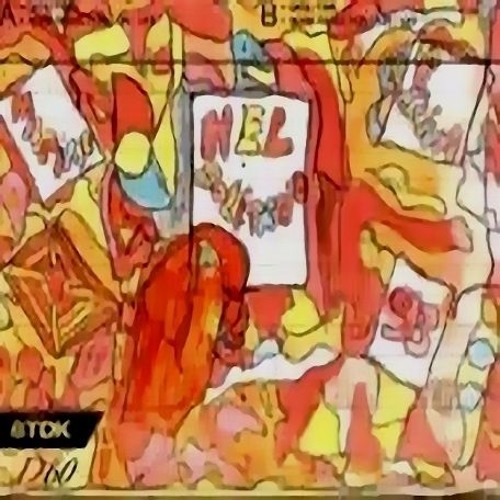 Statistics
Year/Week:
2016/48

starfrosch plays
6

starfrosch downloads
2
Parole, Musica ed arrangiamenti di Massimo Messina.
Home Studio - 1993
--------------------------
SPERO SIA IO IL TUO DOMANI
(Massimo Messina)

Mi spiace dirti certe cose
ma certe cose non le posso dire.

D'accordo prendo qualche cosa,
no, non posso accettare.

Speriamo vada via la luce
così guardo nel buio.

Ho voglia di vedere amici,
dai, restiamo da soli.

Ma ricorda, in ognuno di noi
c'è un bambino con la sua stella
che ritorna a giocare nei prati.

E sento vicino
il mare e la tua mano
come un'onda accarezzarmi il viso,
il viso incerto di un gabbiano
col suo occhio deciso.

E ho voglia di dirti ti amo,
di guardarti allo specchio,
padrona di sapere tutto
e non credere a niente.

Ma ti incontro,
un raggio di sole è il tuo sorriso
e sei una stella
colorata su un foglio di scuola.

E non c'è nessuno
ma poco importa
con tutto quello
che abbiamo da dire,
tutto quello
che abbiamo nel cuore.

Non c'è nessuno dietro la porta,
non c'è nessuno che accenda la luce,
mai nessuno che aggiunga qualcosa

al silenzio in cui mi sono avvolto
e quando parli tu mi hai già scoperto,
fingendo di trovarmi sciolto
mi hai gelato sbuffando.

E non capisco perché vinci
ma ti piace imbrogliare,
girare tutte le mie carte
ed io resto a guardare.

Ma ti amo
e mi piace restare nel tuo gioco,
così, nel mazzo,
aspettando che peschi una carta

e spero sia io nel solitario,
nel tuo rispetto
e nel tuo respiro,
io nel tuo guardare lontano.

Spero sia io quella moneta
che tieni in tasca
e non spendi mai,
la lancetta in cui guardi le ore.

Spero sia io il tuo domani,
il tuo domani spero sia io.

Ma ricorda in ognuno di noi
c'è un bambino con la sua stella
che ritorna a giocare nei prati
e sento vicino...
License Information
Attribution: You must give appropriate credit, provide a link to the license, and indicate if changes were made.
starfrosch is donation based. Please
donate
and copy the credits to your work. Thank you very much.
This Royalty Free mp3 download is free like free in freedom.
Say thanks
Crediting is always required, appreciated and allows artists to gain exposure.
Recommended Royalty Free MP3 Download