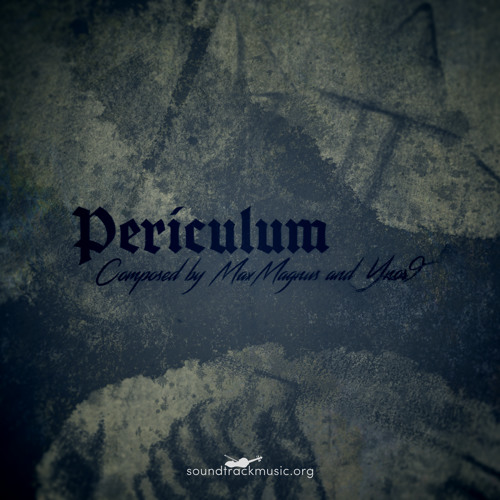 Statistics
Year/Week:
2016/47

starfrosch plays
38

starfrosch downloads
10
"Periculum - Rise" ist das zweite Stück von Periculum. Es beginnt eher ruhig mit einer sehr düsteren Atmosphäre. Es folgt ein kurzer Teil, der vor allem durch den Chor- und Orgeleinsatz geprägt ist, währenddem die Streicher die Grundmelodie spielen. Nach diesem Teil leiten die Trompeten in eine Variation des Hauptthemas über, welches man bereits von "Periculum - Introduction" kennt. Das Besondere dabei sind vor allem die Glocken, die an dieser Stelle zum Einsatz kommen. Ab diesem Moment baut sich die Dramatik immer mehr auf. Mit den 13 Glockenschlägen wird schlussendlich der Höhepunkt des Stückes eingeläutet. Dieser hebt sich hauptsächlich durch den grossen Choreinsatz und durch die Perkussion hervor. Auch in diesem Teil wird es immer dramatischer, bis am Schluss alles eskaliert und in sich zusammenfällt. Im Gegensatz zu "Periculum - Introduction" wurde dieses Stück eher epische Klangelemente.
---------------------------------------------
The piece starts off rather calmy and gritty. A short section accompenied by the string section and characterised by choir and organ follows. Next one can hear a variation of the main melody played by the trumpets, which is already known from "Periculum - Introduction". A particularity of this part are the bells used in it. From this point onwards the dramatics build up. With 13 chimes the climax is being ringed in. This is mostly emphasised by the extensive use of choir and percussion. The dramatics increase even more up to the the point where everything escalates and collapses.
License Information
Attribution: You must give appropriate credit, provide a link to the license, and indicate if changes were made.
starfrosch is donation based. Please
donate
and copy the credits to your work. Thank you very much.
This Royalty Free mp3 download is free like free in freedom.
Say thanks
Crediting is always required, appreciated and allows artists to gain exposure.
Recommended Royalty Free MP3 Download