f
Solo fra tutti - maxmex (La coda del serpente)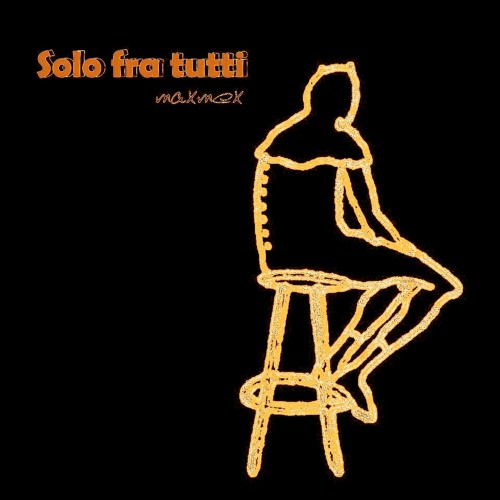 Statistics
Year/Week:
2016/47

starfrosch plays
5

starfrosch downloads
1
SOLO FRA TUTTI (massimo messina)
Io non provo dolore,
non piango mai per una guerra,
io non provo emozione
per un tramonto od una stella,
io non sento passione,
che sia la pace o la violenza,
non affido a Dio la mia indifferenza.
Io davanti a un pittore,
vedo lo squarcio di una tela,
per me l'amicizia è rancore,
la libertà non è una vela,
io non cerco l'amore,
non metto in gioco le mie carte
e tra il bene e il male,
scelgo, sto in disparte.
Perché non tutto ha una ragione,
e tutto non vuol dire niente,
intanto il tempo striscia e ingolla
la stessa coda del serpente,
perché si vive una volta sola
e a volte è troppo pure quella,
per quanto sembra fuggir di mano
il fumo di una sigaretta,
non puoi più scherzare col fuoco,
solo fra tutti,
bruciando poco a poco.
Io non provo più rabbia
per le ingiustizie sulla terra,
nascondo speranza, stupore,
i sentimenti in una serra,
non avverto il pudore,
non mi commuove ormai per niente
chi cammina scalzo,
perso tra la gente.
Perché chi arrampica la salita,
su quel sentiero non lascia traccia,
e chi disegna con la matita
la parte allegra della sua faccia,
ma chi ha raccolto sofferenza
non teme affatto carestia o galera,
chi ha transennato la propria coscienza,
si è perdonato la vita intera
e adesso è lì e brinda nel buio,
solo fra i tanti,
col suo bicchiere in mano.
Perché chi si ancora al destino
sa che non è approdato a niente,
e chi ha donato al sole i suoi occhi,
avrà vissuto quel cieco istante,
ma se si ama almeno una volta,
credi, non basta una sola vita
a scivolare quella discesa,
a terminare la partita,
per poi risvegliarsi dal gioco
solo fra tutti,
coi propri dadi in mano.
Io non cerco l'amore,
non metto in gioco le mie carte
e tra il bene e il male,
scelgo, sto in disparte...
---------------------
music & lyric: maxmex (massimo messina)
Home Studio - ottobre 2016.
maxmex: chitarra e voci + synth bass +synth strings.
License Information
Attribution: You must give appropriate credit, provide a link to the license, and indicate if changes were made.
starfrosch is donation based. Please
donate
and copy the credits to your work. Thank you very much.
This Royalty Free mp3 download is free like free in freedom.
Say thanks
Crediting is always required, appreciated and allows artists to gain exposure.
Recommended Royalty Free MP3 Download