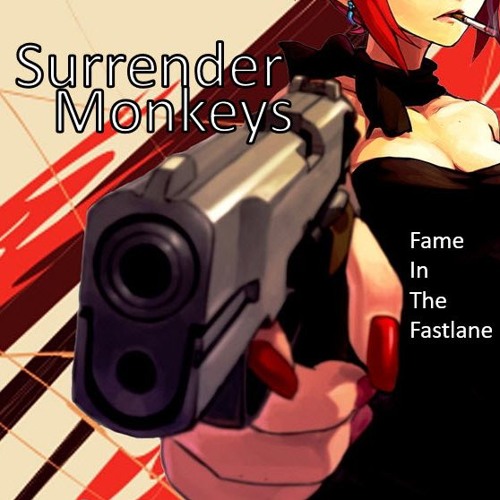 Statistics
Year/Week:
2016/32

starfrosch plays
222

starfrosch downloads
68
Surrender Monkeys - "Fame In The Fast Lane" (2007)

It does what it says on the tin - twelve songs all about the trials and tribulations of fame and being famous. A fairly prolific period - I churned out the songs relatively quickly and inspiration seemed to be pretty much everywhere. I visited the US mid-recording which provided a bunch of new ideas ("From Citgo to Titusville", "H is for Hollywood") and the media was rife with current celebrity meltdowns (Robbie Williams and poor old Britney).

It's got a little bit of everything really - alien encounters in the desert, ex-boy band singers, celebrity suicides, vicars killed in balloons and a tasty "night of the living dead" sample on the final track.

I've had worse moments.
License Information
Attribution: You must give appropriate credit, provide a link to the license, and indicate if changes were made.
starfrosch is donation based. Please
donate
and copy the credits to your work. Thank you very much.
This Royalty Free mp3 download is free like free in freedom.
Say thanks
Crediting is always required, appreciated and allows artists to gain exposure.
Recommended Royalty Free MP3 Download