f
Александр Орешин - Солдаты России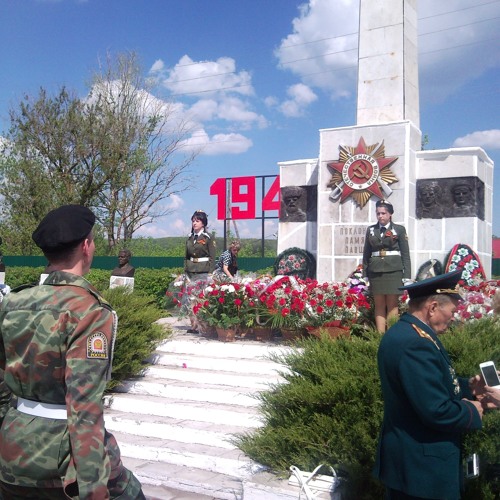 Statistics
Year/Week:
2016/28

starfrosch plays
12

starfrosch downloads
0
Каждый год в г. Каменка Пензенской области происходит празднование очередной годовщины замечательного праздника под названием "День Победы". В этот день 9 мая в 1945 году СССР и его союзники победили в войне фашистскую Германию. После выступления официальных лиц и возложения цветов 9 мая 2016 года состоялся небольшой концерт местных исполнителей.

Google Translate (I'm sorry if there are errors): Every year in the city of Kamenka, Penza region there is a celebration of the anniversary of a wonderful holiday under the name "Victory Day". On this day, May 9, 1945 the Soviet Union and its allies won the war Nazi Germany. After the speech, officials and laying flowers at 9 May 2016 a short concert of local artists.
License Information
Attribution: You must give appropriate credit, provide a link to the license, and indicate if changes were made.
starfrosch is donation based. Please
donate
and copy the credits to your work. Thank you very much.
This Royalty Free mp3 download is free like free in freedom.
Say thanks
Crediting is always required, appreciated and allows artists to gain exposure.
Recommended Royalty Free MP3 Download